Naruto is a famous manga turned anime created by Masashi Kishimoto that follows the story of a young ninja's adventures as he dreams of becoming the strongest shinobi in his village. The first part of his story follows Naruto and his friends in their pre-teens and the next season follows him and his peers in their teens.
To make matters concise, we can say that Naruto has 2 seasons: Naruto and Naruto Shippuden. These are the 2 major divisions of the series. Under these divisions, however, we can also say that there are 5 seasons in the first series and 21 seasons in the seques for a total of 220 episodes in Naruto and 500 episodes in Naruto Shippuden.
How Many Seasons Does Naruto Shippuden Have?
Naruto Shippuden is a series that features part 2 of Masashi Kishimoto's manga and it has exactly 500 episodes. The setting for this part of the story is two and a half years after the events of Naruto. The official count for Naruto Shippuden places this series at 21 seasons and its prequel, 5 seasons for a total of 26 seasons that divides 720 episodes.
Where Can I Watch All the Seasons of Naruto Shippuden?
There are actually any number of streaming sites that allow you to stream Naruto and Naruto Shippuden. A majority of these platforms and sites also offer options if you'd rather watch the anime with English subtitles or an English dub.
You can watch it on Hulu if you prefer watching the anime with English dubs. Crunchyroll allows you to stream Naruto with English subtitles and Netflix is a great platform to binge the Naruto movies.
You can stream on Hulu if you want to watch Naruto from the very beginning as the platform has all 220 episodes of the first season. Hulu also has all 500 episodes of Naruto Shippuden and both of these are all English dubbed of course. At the latest, the platform also now streams Boruto complete with English dubs.
Crunchyroll is the optimal platform if you're looking to watch Naruto, Naruto Shippuden, and Boruto with English subtitles and the original Japanese voice over. You can watch all 720 episodes of Naruto on Crunchyroll for free along with all of its movies as well as the new story of Boruto in the original audio but you will periodically have to deal with ads.
You can opt to avail Crunchyroll premium if you're looking for a streamlined experience for $7.99 a month.
If you're looking for a more cost efficient way of streaming Naruto, you can also always just look for sites that stream the episodes. There are plenty of anime streaming sites that can cater to people looking to watch English dubbed or with english subs like AnimeUltima, GogoAnime, AnimeDao and many others more. Their streaming service is completely free with minimal ads as well.
You can also try to download a VPN in order to subvert your country's code and switch to a country where all the episodes of Naruto and Naruto Shippuden are streaming. You can use VPNs like SurfShark, NordVPN, ExpressVPN and many others more.
Is Naruto Shippuden on Netflix?
In truth, Netflix does not actually have all the episodes of Naruto Shippuden. It only has about half of Shippuden's 500 episodes. Netflix does have all 220 episodes of the original series of Naruto and a majority of the Naruto movies both in line with the original Naruto series as well as Naruto Shippuden.
Hulu does have all of the episodes for Naruto Shippuden but getting through 500 episodes of an anime with that amount of ads in between can be a little jarring and tedious for anyone trying to watch the Narutoverse. People can opt to stream the first 10 seasons on Netflix then just switch to an anime streaming site for the rest.
Why are there only 10 Seasons on Netflix?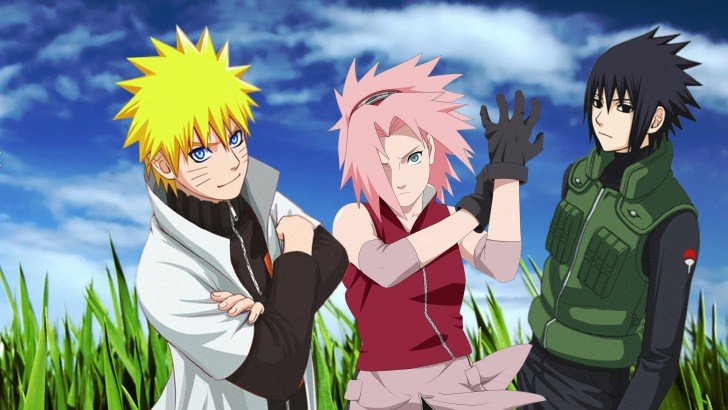 There are any number of reasons why Netflix only features 10 seasons of Naruto Shippuden. Many people speculate that Netflix didn't have the budget to buy the licensing to stream all 500 episodes since it's just too much of a monetary investment considering its sheer volume of video content.
Others speculate that Netflix is simply delaying the release of the other half of Naruto Shippuden since 10 seasons with upwards of 20 episodes each is plenty of watch time for anyone to get through.
At the end of the day, one fact is unchanging: it's the fact that Netflix merey has one half of the story of Naruto Shippuden. As such, fans oftentimes just opt to stream on their browsers and look for anime streaming sites for the binge instead of paying for a monthly subscription you can't even get an entire season out of.